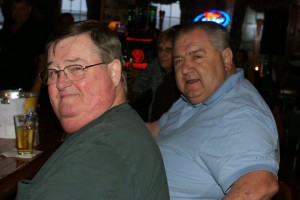 Stephen J. Klucaric Jr., (on the right) who served as a Legislative Assistant in my Langhorne Office passed away Saturday, April 26, 2014.
Steve was a committed public servant who prided himself on his ability to handle the toughest of cases that came into this office. He was a wonderful man and a joy to be around. I will miss his quick wit and common sense view of local and world events. The residents of the 6th Senate District have lost a man who always had their back.
My condolences are respectfully offered to his family and friends.