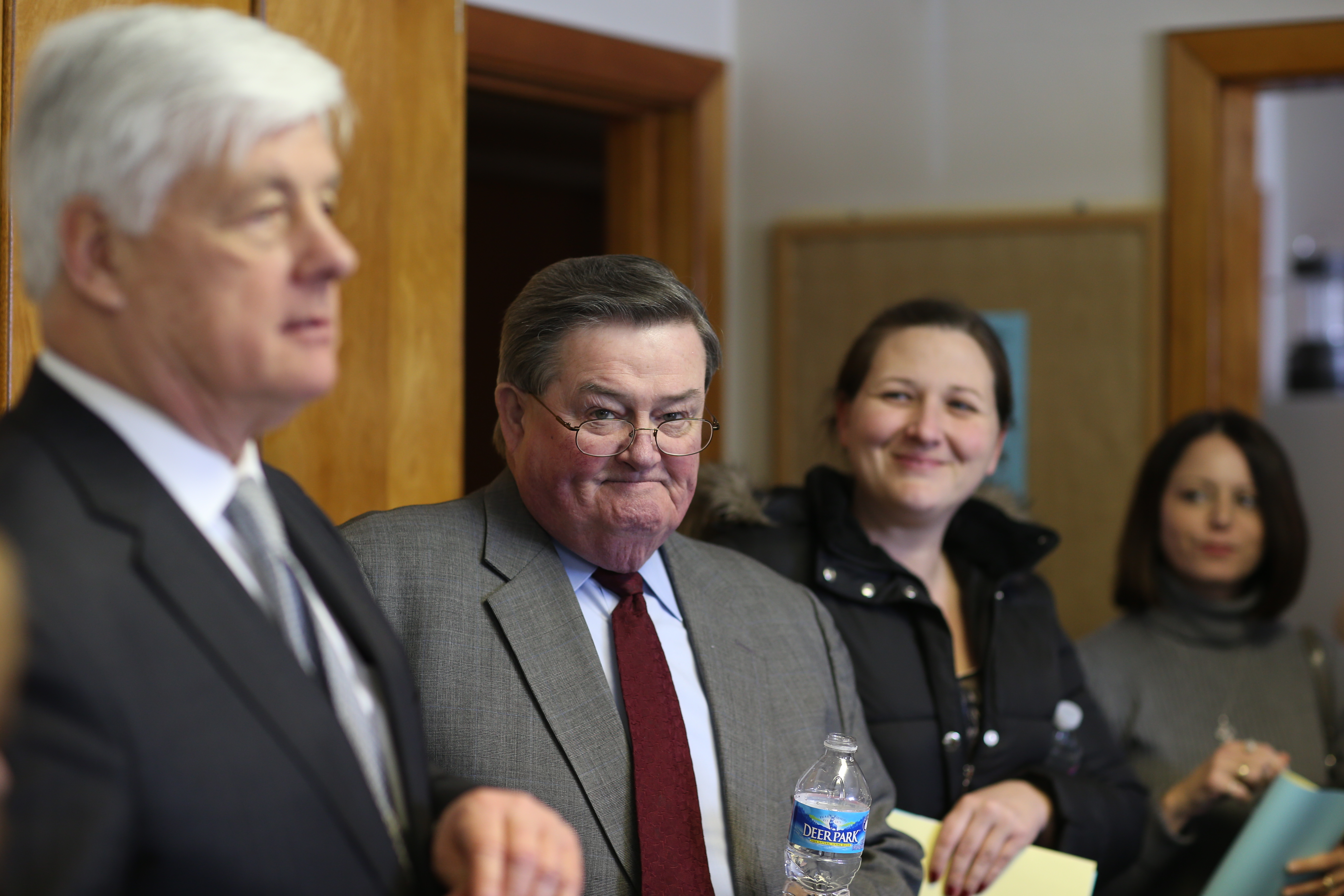 Albert J. Sutter Jr., (second from left) who served as my District Director, passed away Friday, March 28, 2014.
Albert was a committed public servant. He started working for Bucks County in the Senate in January of 1998. However he began serving the community long before he came to this office.
If a true measure of success in one's life is the number of people one can call a friend and the number of people one has touched in some sort of way, then the life of Albert J. Sutter Jr. could only be described as successful. He never said, no. He never turned someone down. He never failed at helping the residents of the 6th Senate District. We're going to miss him immensely.